Choose your own way to protect and take care of your coin's apperance
Oferta firmy obejmuje opakowania na monety, medale, coiny, pinsy, które chronią przed uszkodzeniami i estetycznie się prezentują. Każdy nasz produkt może być zapakowany w trwałe etui lub kapsułę. Oferujemy plastikowe i welurowe futerały dostępne w różnych kolorach – czerwony, granatowy, zielony. Eleganckie i tym samym prezentacyjne pudełka dopasowane są do kształtu i wielkości każdego produktu. Zapraszamy do zapoznania się z naszą ofertą.
FAKE LEATHER CASE PACKAGE
Elegant display packaging ,protects the coin very well against the external factors.
FLOCK CASE PACKAGE
Available in many colors and sizes. Closed from above with a plastic lid.
PLASTIC CLIP
Individually matched to the coin , due to which perfect protection is provided Available in several sizes.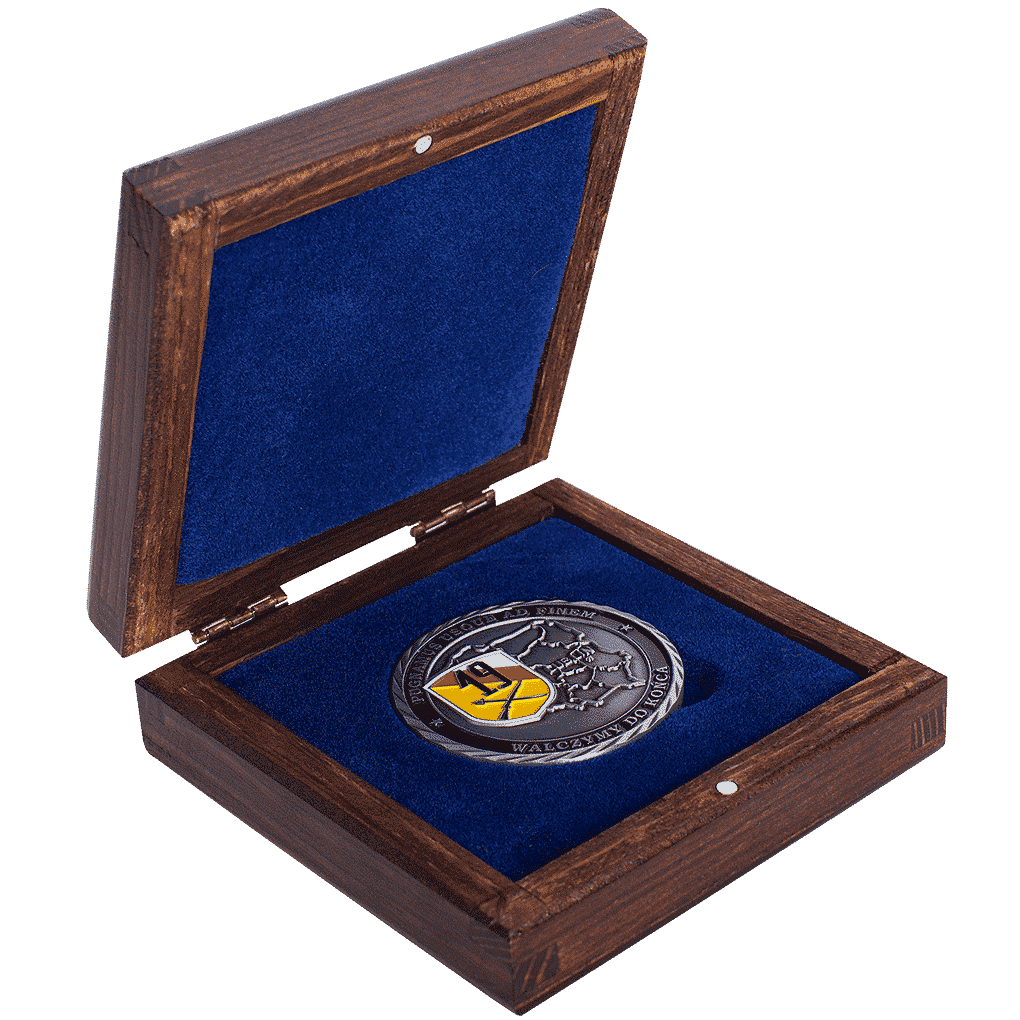 WOODEN CASE
Elegant, made of high quality wood, closed with a magnet.Flocked insertion available in many sizes and colors.
PVC BAG
Durable envelope made of transparent PVC. Economical solution for securing your coin.
Order your own Coin now
Are you ready to receive a free quotation and get to know about all possibilities of our company? Contact us!